Current regulatory weaknesses
Alcohol is one of the most heavily promoted products in the world. The latest published data, from 2007, estimated annual alcohol advertising expenditure in Australia to be $128 million. Alcohol advertising is largely unregulated, meaning children see alcohol advertising every day, while playing outside, watching sport on television or chatting with friends on social media.
A 2016 systematic review found that exposure to alcohol advertising increases the likelihood that children will consume more alcohol from a younger age. Research shows that particular sub-groups of the population are especially vulnerable to alcohol advertising and alcohol harm, including children and adolescents, and dependent and heavy drinkers. Evidence from the Pan American Health Organisation shows these vulnerable groups are the object of direct marketing strategies to promote alcohol.
Alcohol advertising should not be allowed during children's viewing hours. Yet it is currently possible to advertise alcohol to children in Australia due to an exemption in the Commercial Television Industry Code of Practice that allows alcohol advertising in children's viewing hours during live sporting events. Research commissioned by VicHealth in 2014 found the exemption is heavily exploited by the alcohol industry, with 49.5 per cent of all alcohol advertising shown during this time period. Although there are some time-based controls on broadcast televisions, there are no restrictions on catch up TV, with alcohol ads allowed to be shown at all hours of the day.
FARE has joined health organisations and the community in the campaign, No Alcohol Ads to Kids. No Exception.
The alcohol industry's voluntary advertising code specifically excludes 'sponsorship' as a form of marketing. This means that sponsorship is completely unregulated, allowing events that are popular among children, including sport, to be sponsored by alcohol companies. Alcohol sponsorship of sport – a health promotion activity – is inappropriate. Studies show that sponsorship in sport is not only associated with hazardous drinking by sporting participants, it also strongly communicates positive messages about alcohol brands and drinking that are absorbed by children, with kids able to correctly match sports with their relevant alcohol sponsors.
FARE has joined sporting clubs, health, medical and community organisations in the campaign to End Alcohol Advertising in Sport.
Alcohol sponsorship is also very common at other family friendly and all-age events, such as music festivals and local events, including the Tamworth Country Music Festival, the Ekka (Royal Queensland Show), Floriade Canberra and Bluesfest Byron Bay.
Children and young people see numerous alcohol ads in their daily lives: on public transport; on their way to school; in shopping centres; at cinemas; in sports stadiums; and on billboards.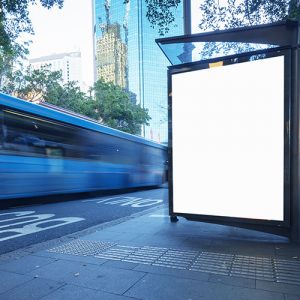 The advertising industry has described outdoor marketing as "always on, delivering messages 24 hours a day, seven days a week". Market research from the Outdoor Media Association indicates that 92.6% of consumers are exposed to outdoor advertising at least once per day. There is very little regulation for outdoor advertising making it impossible to control who sees alcohol ads.
FARE and the Public Health Advocacy Institute of WA (PHAIWA) have developed a position paper for governments about the state-of-play and problems associated with outdoor alcohol advertising and the impact on children and young people.
Children and young people spend an increasing proportion of their lives online. The growth of digital and social media in the 2000s created new opportunities for marketers of alcohol and other unhealthy commodities. Social media offers advertisers several advantages, including that as well as being cheaper than traditional media, it is more suitable for market segmentation (targeted marketing), and more immune to parental supervision and government regulation.
Due to a lack of reporting and the targeted nature of online marketing, there is little clear data on what advertising, including alcohol advertising, children are seeing online. However, a joint investigation by the Guardian and the Danish Broadcasting Corporation has found that children are being flagged by digital platforms as 'interested in alcohol' meaning that advertisers can specifically target them.
Alcohol advertising across Australia is predominantly self-regulated by the alcohol industry. This is inappropriate because the alcohol industry has a clear conflict of interest arising from its business imperative to sell more alcohol.
A 2018 review of the alcohol industry self-regulatory code – Alcohol Beverages Advertising Code (ABAC) – concluded that the code was unlikely to reduce young people's exposure to alcohol marketing and, hence, failed to meet public health objectives.
In 2014 the Australian National Preventive Health Agency found "the current system to be inadequate" because it fails to protect children and adolescents from significant amounts of alcohol advertising. This report recommended a review of the whole regulatory system for alcohol advertising by 2016, but this has not transpired.
Leading health authorities, including the World Health Organization and the Australian Medical Association, as well as international scientific reviews, recommend restrictions on alcohol marketing as part of a comprehensive approach to reducing alcohol harm.
Children should not be able to see alcohol advertising in their daily lives. To address the inadequacies of alcohol advertising regulation governments must:
remove the exception that allows children to be exposed to alcohol advertisements during children's viewing hours when sport is shown
ban alcohol sponsorship of sporting and cultural events that are attended by children
remove all outdoor alcohol advertising or at minimum from public transport and other government property including airports and stadiums
review the extent and impact of online alcohol advertising and stop children from viewing alcohol advertising online. A review should look at ensuring online sales of alcohol is appropriately age-gated and ensuring minors' data is not collected and used for targeted marketing.
Vulnerable groups, including children, are the object of direct alcohol marketing in the booming digital ecosystem, and the dire lack of regulation and transparency of digital platforms makes this a lucrative space for alcohol companies to recruit drinkers.
Read More »