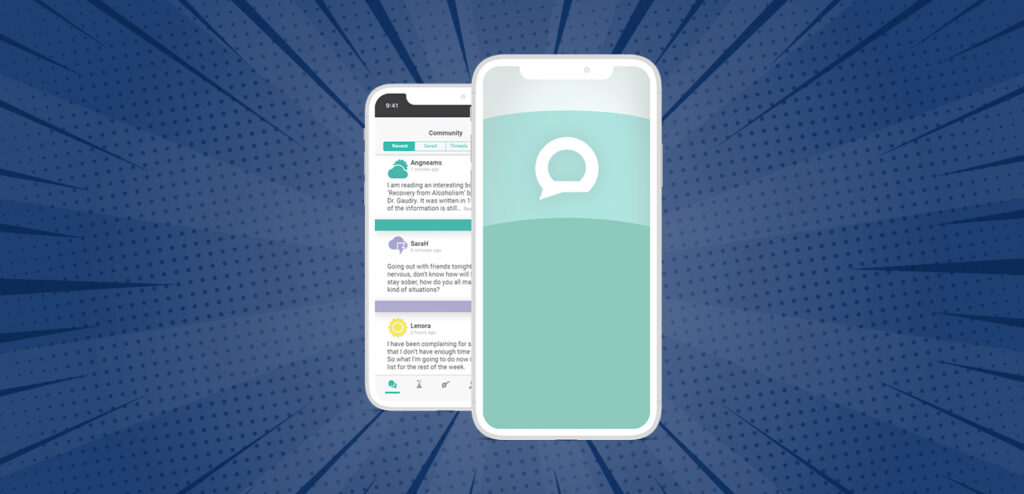 Here's a paradox…
More than 400,000 Australians need access to treatment for alcohol use issues, and nearly 70 percent won't get sufficient help because existing treatment services are inaccessible, unscalable or expensive.
But, while two-thirds of those Australians who need help are men, only one-third of the people who actually seek help are male.
That's why Hello Sunday Morning is proud to support FARE's TOM campaign: we started out trying to address a similar great unmet need.
The story of Hello Sunday Morning
Ten years ago, a young Brisbane nightclub promoter decided that his career choice was taking a toll on his liver and decided to throw it all in to devote his energies to improving people's relationship with alcohol.
Chris Raine had decided to take the whole of the previous year off the booze and started a blog about his experiences as an abstainer at an age, and in a town, where drinking to excess was practically mandatory. He was struck by the novel experience of a hangover-free weekend and signed off each of these blog posts with 'Hello, Sunday morning!'. And so his advocacy movement earned its name, and began challenging the entrenched youth binge-drinking culture.
Chris's blog attracted other people who wanted to make a change, and he soon created a website platform for these folks to chat with each other and to swap tips and views on moderating or eliminating alcohol from their lives. It attracted Queensland government funding, media attention and then funding from philanthropic organisations, and grew quickly to over 100,000 followers and participants.
At somewhere around the four-year mark, Chris began to analyse the website and chat-room traffic to see what sort of people were meeting there. To his surprise, he found that the majority of followers were much older than the youthful binge-drinkers he'd imagined. They were mainly in their 40's and 50's, and they often weren't so much binge-drinkers as daily habitual drinkers whose consumption placed them in the high to very high health risk categories, according to the official NHMRC guidelines.
At this point, Chris, and new partner Jamie Moore, decided that they needed to provide these people with more substantial help than just inspiration and encouragement, so they sought and received grants and assistance from Google and Vodafone to develop the prototype of the alcohol behaviour-change app now known as Daybreak.
The Daybreak app
Daybreak provides a unique alternative to face-to-face support – offering users anonymity, mobile, on-demand access to support anytime. Since October 2016 the program has registered over 70,000 people and has over 700 reviews on the app stores, with an overall rating of 4.6 stars.
Research published in the Journal of Medical Internet Research by Curtin University found that usage of Daybreak was associated with a reduction of average alcohol consumption from 37 drinks per week, down to 17, and an improvement in psychological distress from mild/moderate levels down to healthy levels.
Daybreak offers clients one to one support with health coaches (psychologists or counsellors), as well as trained moderators who identify clients at higher levels of risk. This support is provided remotely using cloud tools, which is convenient for clinicians. Feedback from primary care clinicians, including GPs identifies how Daybreak improves their workflow and patient outcomes.
Since 2018, member registration costs have been fully subsidised by the Australian Government (including a one-off boost to cover the 25% increase in demand during the initials months of COVID-19 lockdown), and technical development costs are supported by grants from some of the Australia's biggest corporate and private philanthropic foundations.
The future of Hello Sunday Morning
Chris decided to round out his full ten years before moving on to new projects, and halfway through this year he handed over the reins to new CEO, Andy Moore who joins the organisation from the Royal Flying Doctor Service. Andy's focus is on consolidating the huge gains in Daybreak made in the last three years and ensuring a clear future path for the next stages of development of Daybreak and Hello Sunday Morning.
The plans for celebrating Hello Sunday Morning's tenth birthday have been an early casualty of COVID-19. Next year, they hope to have a proper gathering for friends and supporters, but in the meantime the organisation is rolling out ten-year retrospectives through their Facebook, Instagram, YouTube and LinkedIn channels. It would be great if you could drop in and leave them a comment!