FARE is the only independent organisation focussed exclusively on alcohol harm in Australia. We follow and contribute to meaningful discussions about alcohol consumption, attitudes, behaviours, treatment, education, alcohol-related harms and policies.
Our goal is to ensure that the Foundation's policy positions and advocacy efforts are articulated and broadcast widely, that our evidence-based research is understood and accessible, and that the outstanding work of the organisations and individuals we partner with is showcased.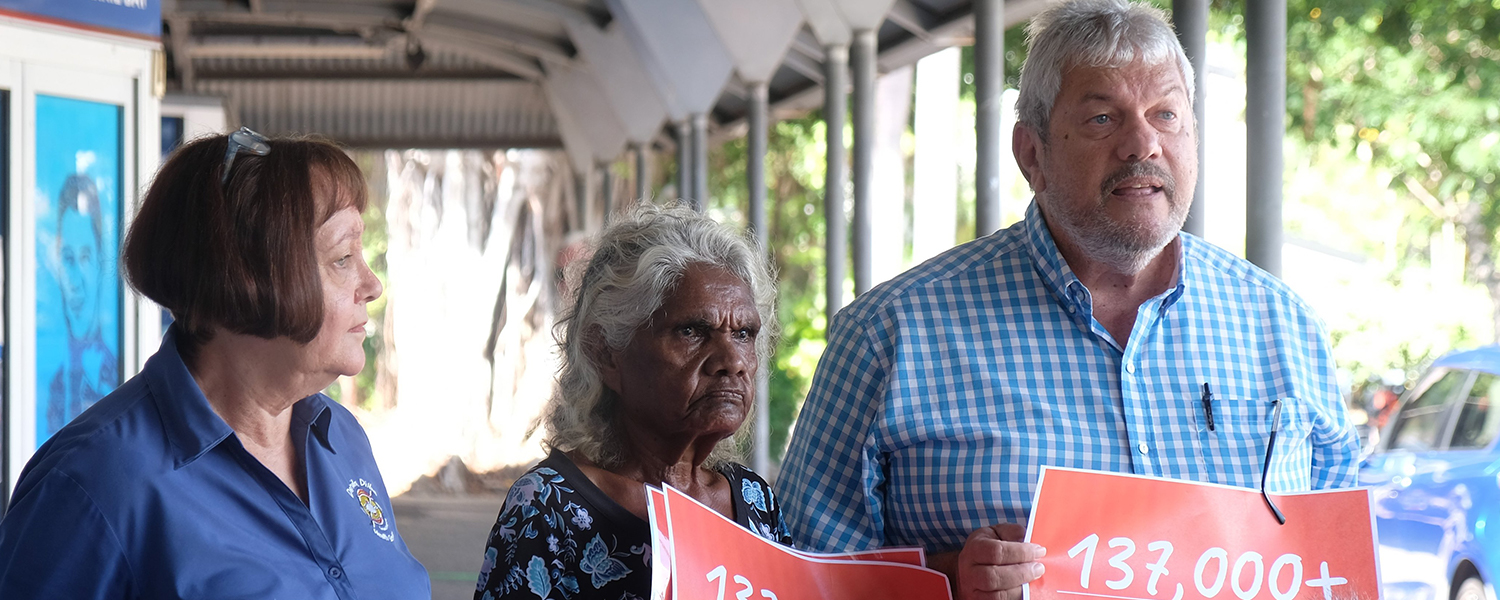 Woolworths' decision to abandon its plans to build an alcohol megastore near the community of Bagot in Darwin is an acknowledgement of the significant harm the store would cause the community
Read More »
FARE is an informed media source and a well-respected voice on the global science relating to alcohol and its impact on society.
If you are a journalist seeking media spokespeople or information please do not hesitate to contact us. FARE can provide expert comment on a wide range of alcohol-related issues.
Woolworths CEO leaves door open for a potential new Dan Murphy's in a different site in Darwin after the retailer confirmed it would not go ahead with its initial location after a review found the company had not sufficiently consulted with Indigenous stakeholders.
Carers and advocates have savaged a proposed overhaul of the $22 billion National Disability Insurance Scheme, demanding the federal government rule out several potential reforms touted in a leaked draft of new laws.
Opponents of the large-scale Dan Murphy's outlet planned for Darwin are targeting shareholders and board members of supermarket giant Woolworths, urging the parent company to abandon the continued push against the rejection of the required liquor licence.
Community and health groups are disappointed by the decision of the Northern Territory (NT) Director of Liquor Licensing to approve Woolworths' Darwin Dan Murphy's, despite the overwhelming evidence that the store will cause harm, and against the strong objection of local communities.