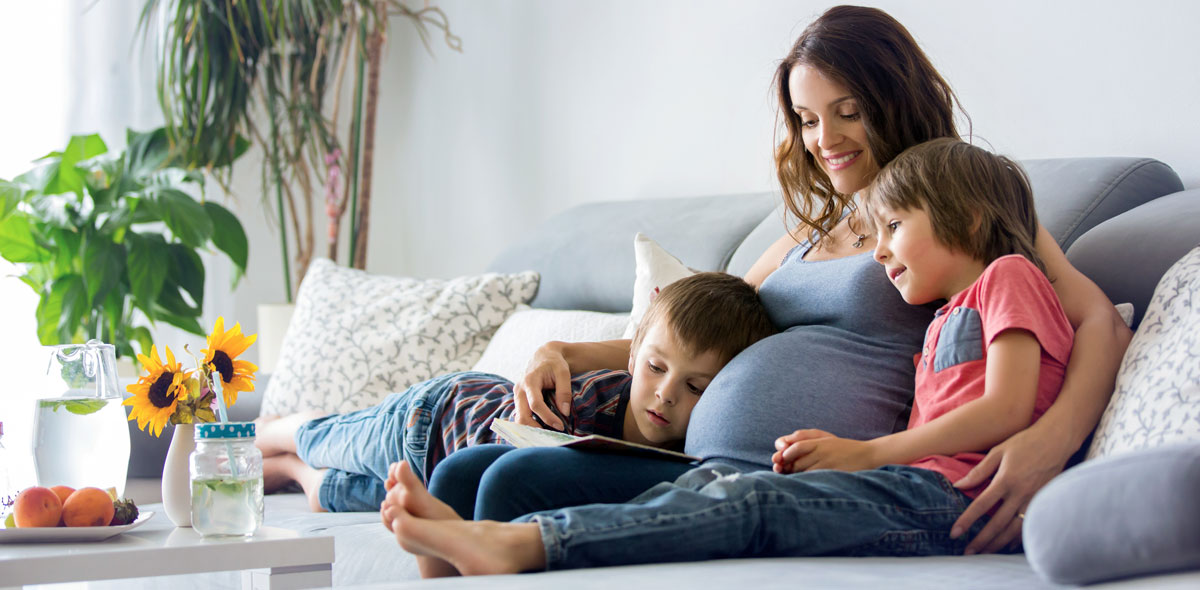 Alcohol is a 'teratogen' which means that it is a known substance which can cause birth defects. Alcohol passes freely across the placenta and because the fetus is small and developing it has minimal ability to metabolise the alcohol, unlike an adult.
Alcohol consumption during pregnancy is associated with a range of adverse consequences including miscarriage, still birth, low birth weights and Fetal Alcohol Spectrum Disorder (FASD).
FASD is a diagnostic term that describes a range of neurodevelopmental impairments that result from prenatal alcohol exposure. The 2016, the Australian Guide to the diagnosis of FASD refers to two diagnostic sub categories:
FASD with three sentinel facial features
FASD with less than three sentinel facial features.
This is the same diagnostic terminology as used in New Zealand and Canada.
No amount of alcohol in pregnancy has been proven to be safe. There is also no safe type of alcohol (all alcohol crosses the placenta) and no known time in pregnancy in which alcohol is safe to consume.
For these reasons, Australian health guidelines recommend that for women who are pregnant or planning pregnancy, not drinking alcohol is the safest option. Unfortunately, research shows that awareness of this advice remains low, with one in five Australian women continuing to drink alcohol after becoming aware of their pregnancy.
International FASD Awareness Day is observed each year on 9 September at 9:09am in time zones from Australia to Alaska, in recognition of the nine months of a pregnancy.
FASD are the leading preventable cause of non-genetic, developmental disability in Australia. Like many other disabilities, people who are born with FASD have the condition for life.
The primary disabilities associated with FASD are directly linked to the underlying brain damage caused by prenatal alcohol exposure. This can result in a variety of conditions, including poor memory, difficulties with speech and language, cognitive deficits, difficulty with judgement, reasoning or understanding consequences of actions ("cause and effect"), and behavioural problems (such as impulsivity and distractibility), as well as social and emotional delays.
In addition to neurological damage the individual may also have physical impairments ranging from subtle facial anomalies to organ damage. FASD is also associated with sight and hearing problems, sleeping difficulties, sensory stimulation, and global developmental delay.
When the primary disabilities of FASD are undiagnosed or misunderstood, this can result in a person with FASD developing secondary disabilities such as mental health issues, alcohol and drug problems, disrupted school experiences and inappropriate sexual behaviours. Additionally, people with FASD tend to have difficulties coping with day-to-day living such as managing money and sustaining regular employment. Much of their outward behaviour may appear to others as delinquent or antisocial and this can result in judgements being made about the nature of the person, their behaviour and capability as well as criticism of their parents or carers. As a result, the majority of adults with FASD may not be able to live independently.
Without diagnosis and appropriate intervention, people affected by a FASD may also develop secondary disabilities which can manifest over time. These include mental health problems; contact with the criminal justice system; incomplete education (suspension, expulsion or truancy); inappropriate sexual behaviour; problems with parenting; unemployment and homelessness; and alcohol and other drug misuse.
Unfortunately in Australia, people with FASD and their families and carers have difficulties accessing disability support services and funding. Many are precluded due to a lack of official diagnosis or because FASD is excluded from eligibility criteria. While Australia now has a FASD Diagnostic Instrument, opportunities for individuals to receive a diagnosis remain limited and there is a lack of diagnostic capacity in Australia.
There is a need to increase awareness of the National Health and Medical Research Council Australian Guidelines to Reduce Health Risks from Drinking Alcohol (the NHMRC Guidelines). The guidelines recommend that for women who are pregnant or planning a pregnancy, not drinking is the safest option.
To do this, we support the implementation of public education campaigns and mandatory alcohol product labelling, including health warning labels and consumer information.
We acknowledge the need to improve the level of knowledge among medical practitioners in identifying FASD and providing appropriate referral pathways for people with a FASD and women deemed to be at high risk of giving birth to a child with a FASD. FARE's Women Want to Know campaign provides practical resources to support health professionals to have these conversations with women, as well as accredited training courses and modules through key health professional bodies.
We also support the formal recognition of FASD as a disability and believe that FASD should be identified as an issue that affects the whole community.
FARE developed an Australian Fetal Alcohol Spectrum Disorder Action Plan to provide governments with a roadmap. The costed action plan includes priority areas that target FASD across the spectrum, from prevention and diagnosis of the condition to management across the lifespan.
People often underestimate the risk of harm from drinking alcohol during pregnancy, including miscarriage, stillbirth and Fetal Alcohol Spectrum Disorder (FASD). FARE's submission provides a way forward in the prevention of harm caused by FASD.
Read More »