FARE is the only independent organisation focussed exclusively on alcohol harm in Australia. We follow and contribute to meaningful discussions about alcohol consumption, attitudes, behaviours, treatment, education, alcohol-related harms and policies.
Our goal is to ensure that the Foundation's policy positions and advocacy efforts are articulated and broadcast widely, that our evidence-based research is understood and accessible, and that the outstanding work of the organisations and individuals we partner with is showcased.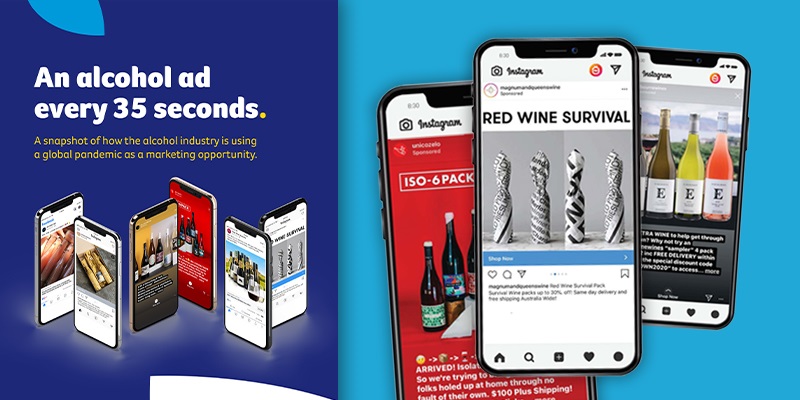 A new report has been released today showing the extent to which the alcohol industry is using the COVID-19 pandemic to market their products.
FARE is an informed media source and a well-respected voice on the global science relating to alcohol and its impact on society.
If you are a journalist seeking media spokespeople or information please do not hesitate to contact us. FARE can provide expert comment on a wide range of alcohol-related issues.
Introduction by Croakey: In March, the Foundation for Alcohol Research and Education (FARE) wrote to the Board of Woolworths asking them to consider their legal responsibilities as directors in relation to the company's push to develop one of the country's biggest Dan Murphy's stores in Darwin.
The alcohol industry has been accused of taking advantage of a global health crisis by bombarding drinkers with online advertising and marketing.
Experts are concerned about a "deluge" of alcohol advertising during lock down encouraging unhealthy drinking. In just one hour on a Friday night, 107 sponsored alcohol advertisements were displayed on a user's Facebook and Instagram accounts, around one every 35 seconds.
New research out of Canada has found that alcohol warning labels are effective in both raising awareness and changing behaviours.