---
Executive
Michael Thorn, Chief Executive
Michael Thorn is Chief Executive of the Foundation for Alcohol Research and Education (FARE), and has been responsible for leading FARE's efforts to stop alcohol-related harm in Australia since January 2011. He sets the direction of and provides leadership to our small team of dedicated staff.
Michael previously worked for the federal government as a senior official in the Department of the Prime Minister and Cabinet. He was a project director in the department's strategy and delivery division.
Michael has a strong strategic policy background, with extensive experience in strategic social policy development and implementation, most recently in Canberra and previously as a policy director of the Western Australian Department of the Premier and Cabinet from 2001 until 2008. Michael has also worked as a policy and management consultant in the fields of housing, Indigenous affairs, regional economic development and employment, and early in his career was a policy adviser and chief of staff to WA Government Ministers.
Michael holds a Bachelor of Arts from The University of Western Australia, and a Graduate Diploma of Business (Finance) from Edith Cowan University.
Sharrin Wells, Chief Financial Officer/Company Secretary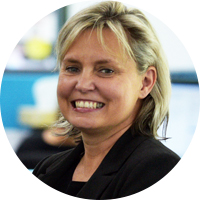 Sharrin has 27 years' experience in all key aspects of commercial business and public and private sector management. Sharrin's career is characterised by a series of demanding roles and projects, seeing her implement ground-breaking, innovative solutions. Sharrin has developed a depth of understanding of a wide range of organisations while living and working in remote Aboriginal communities for more than 10 years.
Sharrin is responsible for the financial and corporate management of our operations. As Company Secretary, Sharrin is responsible for compliance and governance-related administrative tasks of the board and organisation.
Jeremy Henderson, Director of Communications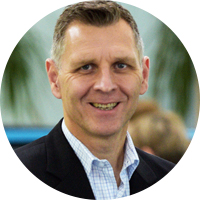 Jeremy is responsible for building and maintaining our relationship with the media, ensuring that FARE's comprehensive efforts to reduce alcohol harm receive maximum media attention and exposure, and supervising the communications team.
Trish Hepworth, Director of Policy and Research
Find out more about FARE's strategic direction
---
Policy & research
Amy Ferguson, Director of Policy and Research (Maternity leave)
Amy is a public health professional with a strong strategic policy background who has worked in the government and not-for-profit sectors. Amy works with the policy team and executive to develop strategic policy and research directions for the Foundation.
Meredythe Crane, Senior Policy Officer
Meredythe oversees FARE's work in Queensland and the Northern Territory, including our partnerships with the Queensland Coalition for Action on Alcohol and the Alice Springs-based People's Alcohol Action Coalition.
Nicole Lim, Senior Policy Officer (Maternity leave)
Nicole oversees FARE's community polling projects, including our annual alcohol poll. She is also responsible for FARE's work in the Australian Capital Territory, as part of our NSW/ACT Alcohol Policy Alliance.
Sarah Ward, Senior Policy Officer
Sarah joined FARE in November 2011 and has worked in the alcohol and other drug field for over 15 years. Sarah previously worked in Australia and United Kingdom including positions at the Alcohol and other Drugs Council of Australia, Action on Smoking and Health (England), Alcohol Concern and led the Public Health Alcohol Team for the National Health Service Camden.
Sarah works on FARE's policy areas of alcohol and pregnancy, including responses to Fetal Alcohol Spectrum Disorders, the prevention of alcohol-related family violence and issues around the application of competition policy in public health. She has previously led the development of FARE's national Women Want to Know campaign and continues to oversee its implementation. Sarah has a Bachelor of Arts and Post-graduate diploma in Health Promotion.
Sarah works Tuesday, Thursday and Friday.
Madeleine Day, Policy Officer
Maddie manages FARE's work on prevention and non-communicable diseases attributable to alcohol, including the organisations Prevention 1st campaign. She is also responsible for FARE's work in New South Wales as part of our NSW/ACT Alcohol Policy Alliance.
Melanie Pescud, Research Manager
Melanie manages FARE's research program and provides strategic advice on FARE's research direction. Melanie has worked in the areas of alcohol warning statement labelling, alcohol use in teenagers, child obesity prevention, seniors' mental health, nutrition and healthy eating, Indigenous health behaviour, workplace health promotion and evaluation, health policy development, social marketing, and systems science. She maintains her connection with academia as a visitor at School of Regulation and Global Governance (RegNet) at the Australian National University.
Rosemary White, Research Coordinator
Rosemary is responsible for the management of FARE's research collaborations, grants, community projects, and partnership agreements.
Susan Hickson, Health Promotion Officer
Susan oversees the project management of FARE's Women Want to Know and national Pregnant Pause campaigns. She also contributes to the development, implementation and evaluation of other health promotion activities, including a current project addressing risky drinking among undergraduate university students in the ACT.
Find out more about FARE's policy priorities | View FARE's research library
---
Communications
Jemima Turner, Communications Officer
Jemima supports FARE's communications objectives by developing and editing written content, assisting with traditional and digital media and marketing activities, and managing the Foundation's social media platforms.
Karlo Aliling, Senior Digital Marketing Officer
Karlo supports FARE's communications objectives by providing graphic design expertise, developing multimedia content, assisting with publications and collateral, website development, photography and videography.
Kamara Buchanan, Project Officer
Kamara is the project manager for FARE's grants and campaigns including Pregnant Pause and Game Changer+, which are currently being rolled out in the Australian Capital Territory. Kamara works Mondays to Wednesdays.
---
Development and philanthropy
Director of Philanthropy (Appointment pending)
Grants and Funding Coordinator (Position vacant)
---
Administration
Danielle Kerlin, Administration Coordinator
Dani coordinates, oversees, and/or performs a wide variety of administrative, secretarial, and program support activities including logistical coordination of Board and committee meetings.  Dani serves as primary point of operational and administrative contact for external stakeholder, often on complex and confidential issues. Dani oversees and/or participates in the coordination, supervision, and completion of special projects and/or events.
Zenka Taffe, Senior Finance/Administration Officer
Zenka provides administrative support to the FARE team, including travel management, human resources, and finance administration.
Tim Treloggen, Information Technology Coordinator
Working with the CFO the IT Coordinator is responsible for the overall technology infrastructure including planning, implementation and management of the software applications and hardware infrastructure that support FARE's operations.